Traders' opinions, Charts and Technical Indicators including RSI, MACD, Stochastic and Moving Averages to trade Facebook efficiently.
Data provided by Virtual Trading Trading Simulator. Learn to trade Stocks, Forex & Commodities without risks in the Virtual Trading game.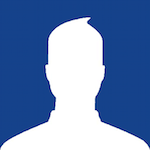 what makes the stock go up or down? certain news? invents? what gives the stock value? when i sell a stock am i technically selling it back to the company? what determines how many stocks a company has and the value to each stock?
Information for trading Facebook