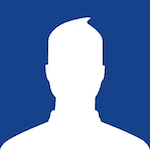 What's the best way to Invest with a small capital?
Starting with a small amount of funds in the Stock Market is a great idea for beginners who have no experience and less knowledge about the stock market. Because by using a small amount of funds they'll lose a small amount of money which will help them to learn and understand the Stock Market. Also, they can invest a small amount of funds with the help of an expert. I personally use the
Stock Advisors
app. They can get the stock market knowledge from the various sources of information available on the internet like e-books, blogs, youtube videos, podcasts, and other online webinars provided by the experts of this field.
↑ Go up