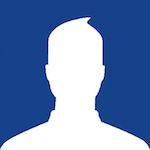 WikiFX: Ethereum Gas Fees Are Currently 62% Cheaper Than Last Month
Gas refers to the fee, or pricing value, required to successfully conduct a transaction or execute a contract on the Ethereum blockchain platform. Gas fees are paid in Ethereum's native currency, ether (ETH). Gas prices are denoted in gwei, which itself is a denomination of ETH - each gwei is equal to 0.000000001 ETH (10-9 ETH).Currently the transaction fees on the Ethereum network have been cut by more than half the rate they were on before . The change was experienced since November 9, 2021 which is soem days back. At the time, the average fee to move ethereum was $62.84 per transfer and since then, the fees have dropped 62.85% to $23.34 per transaction. Now From $62 to $23 per Transaction, Ethereum Fees Have Been Cut by More Than 62% within a month. While over a month ago, it was a lot more expensive to transfer ethereum (ETH) onchain, let alone move an ERC20 token, swap tokens, or interact with a smart contract. On December 25, metrics show the average fee spent on the Ethereum network is $22.80 or 0.0056 ether per transaction. The day prior it was $23.34 per transaction, which is 62.85% lower than the fees recorded on November 9. A 62% savings per data transfer cost is considerable and the median ether fee is even cheaper. Statistics from bitinfocharts.com indicate that on November 9, the median ether fee was $34.28 per transaction and today, the fee is 0.0032 ETH or $12.99.
The retard in median fees size was also more than 62% less than the metrics recorded for median ether fees 46 days ago. Data transfer fees are even lower looking at the recorded median-sized fee by l2fees.info statistics. On Saturday, the fee to transact with ethereum is $6.78 per transaction but to move a token will cost $15.49 per transfer.Layer 2, also known as the Data Link Layer, which is the second level in the seven-layer OSI reference model for network protocol design, and is equivalent to the link layer (the lowest layer) in the TCP/IP network model. Still Move Ether for Less Money. Exchanging token will cost the user $33.89 per transaction according to l2fees.info statistics today. Of course, layer two (L2) transfer fees are much lower and the lowest provider today in terms of fee rates is Loopring with $0.16 per ether transfer. Loopring is followed by Polygon Hermez ($0.25), Zksync ($0.33), Arbitrum One ($1.87), and Optimism ($2.00). To swap a token or interact with an Ethereum-based smart contract, it will cost a Zksync user $0.81, a Loopring user $1.02, an Optimism user $2.82, and an Arbitrum user $3.22 per transfer. As Ethereum network fees getting cheaper, Bitcoin (BTC) network fees are also less today as well. In fact, since the end of July, BTC fees have been around $1.50 to $5.00 per transaction on average according to bitinfocharts.com data. On Saturday, December 25, 2021, the average bitcoin (BTC) fee is 0.000046 BTC which is roughly $2.36 per transaction or 0.0000001 BTC per byte. BTC fees did reach a high of $62.77 on April 21, 2021, which indicates that fees are 96.24% cheaper than the high recorded that day.
↑ Go up