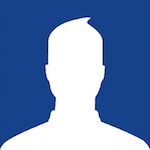 WikiFX Great Update - Comparison
  Hi our valuable users, we want to inform you that we have a latest update on WikiFX website, and it will soon be implemented on the application for easy use.
  WikiFX is the best platform that helps traders with full details and information of over 32,000 brokers for free. WikiFX also helps forex victims who are scammed by brokers. With WikiFX, you will get chance to recover your money if you have your full transaction evidence.
  WikiFX has implemented a well wikifx comparison section in which users can compare from 1 to 5 brokers at the same time free of charge. Before we go further a word compare in terms of forex trading, means to examine or to know the similarities of two or more brokers.
  With brokers comparison, it's very easy for traders to know
  Rating of the broker
  Trading fee
  Account feature
  Trading platform
  Deposit and withdrawal
  Regulatory updates
  And also many more information
  All the information WikiFX has provided is for free.
  It's necessary as a trader to compare brokers all the time before you invest your money so that you will not lose your profit or capital in general. Comparing brokers at the same time will give you the full information of all the brokers in single click.
  Folloing are the steps to follow if you want compare 1 to 5 forex brokers by one click
  Step 1. Open the brokers' website, best with Chrome WikiFX extention.
  Step 2. Or type www.wikifx.com, the WikiFX homepage, to search the brokers.
  Step 3. Navigate to the brokers section and click on any broker you want compare with, after its open look at the right hand in the interface of the broker you open you will see (Comparison) with red background.
  Step 4. Click on the comparison and select the brokers you want to compare. You can compare maximum 5 brokers at the same time for now. More will be added on future. Immediately you click on comparison you will see it and you can check everything you want know its simple and free of charge.
  That's how you can compare its free for the users
  More function will be developed to make forex trading safer and more convenient.
↑ Go up