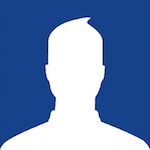 RAMADAN SPECIAL: ISLAMIC TRADING ACCOUNT IN FOREX TRADING
Abstract:ISLAMIC TRADING ACCOUNT IN FOREX TRADING AND THE BROKERS OFFERING IT
  A forex broker is a financial services company that provides traders access to a platform for buying and selling foreign currencies. Forex is short for foreign exch Transactions in the forex market are always between a pair of two different currencies.
  A forex broker may know to be a retail forex broker or a currency trading broker. A forex broker works to be an intermediary wikifx between you and the interbank system. If you don't know what the interbank is, it's a term that refers to networks of banks that trade with each other.
  Typically a forex broker will provide you a price from the banks where they have a series of credit and access to forex liquidity. Many forex brokers use multiple banks for pricing, and they'll provide you with the best one available. Forex brokers make their money by taking a slice of the pie when you make a trade.
  While trading in Islam is often considered to be haram, it is still possible to trade. The key is to find an Islamic Forex account, which offers swap-free trading for traders of the Muslim faith.
  WHAT IS AN ISLAMIC TRADING ACCOUNT?
  Islamic forex accounts are halal trading accounts that prohibit the accumulation, collection, and payment of interest rates. Also known as swap-free accounts, Islamic trading accounts differ in several ways from regular Forex accounts. As Sharia law prohibits the accumulation of interest, traders with Islamic accounts do not pay or receive interest rates. In addition, transactions in accounts based on Islamic finance must be carried out without delay, so currencies must be transferred from one account to another immediately, and transaction costs must also be paid
  Islamic trading accounts are designed by brokerage companies to help Muslim traders to trade in accordance with Islamic teachings. There are no interest charges or payments with Islamic trading accounts.
  There are several forex trading brokers that do offers a Swap-Free trading account also known as Islamic
↑ Go up