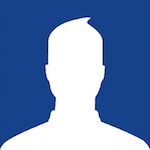 MFM Securities Do-It Ramadan Contest 2022
Abstract:The MFM Securities Malaysia Do-It Ramadan Contest will take place from March 28th to April 4th, 2022. The month of Ramadhan has arrived, and it is time to contribute more. Take part in MFM Securities Do-It-Yourself Ramadan Contest for a chance to win cash!
MFM Securities has Announced a
wikifx
trading contest for welcoming Ramadan. In this Contest, you can Earn Up to 1200 USD by being the top participant. The 2nd and 3rd position holders will receive 800 USD and 500 USD, 200 USD for the 4th and 5th position holders, 6th and 7th will get 150 USD, and lastly, 7th, 8th, and 9th position holders will receive 100 USD Respectively.
$500 to $5000 No Deposit Bonus
100% Free Forex Deposit Bonus
WikiFX,
​​​​​​​

How to Achieve the offer:

Register An AccountDeposit 100 USDStar tradingGet BonusContest eligible for: New and Existing clients.
Contest Period:REGISTRATION : 28th March 2022 - 15th April 2022.TRADING: 4th April 2022 - 15th April 2022.What is the best way to get involved?Participate by registering and depositing USD100 on an MT4 DO-IT RAMADAN account between March 28th and April 15th, 2022.Trade from 00:00 (GMT+3) on the 4th of April 2022 to 23:59 (GMT+3) on the 15th of April 2022.Cash prizes and an exclusive Raya Envelope are up for grabs.
MFM Securities presents Ramadan Live contest with cash prize fund of $4000 USD. Register a live trading account if you are a new client and fund at least $100 USD to participate in the contest. The prize fund is distibuted among the 10 participants while $50 For a participant with Daily Highest Lot Traded.
Forex DO-IT Ramadan Contest
How to Apply & Win:Register and verify the account in MFM SecuritiesParticipant in the Ramadan ContestGet the highest Profits
Prizes:1st Prize – $1,200 USD2nd Prize – $800 USD3rd Prize – $500 USD4th to 6th Prize – $200 USD, each6th to 7th Prize – $1507th to 10th Prize – $100 USD, each$50 For Daily Highest Lot Traded
Withdrawal:Yes
↑ Go up