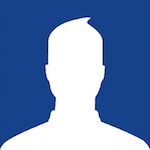 BEST 5 ISLAMIC BROKER WHICH YOU CAN USE TO TRADE WITHOUT RIBA
Abstract:There are 34,000+ brokers in WikiFX, which is provided for global users to check the full information of all the brokers free of charge without paying a single kobo. Today WikiFX will highlight some forex brokers for the Muslim traders to use and trade without any Interest (Riba) Which is prohibited in the Islamic business.
  What is an Islamic forex Account?
  An Islamic forex account, or we can call it swap-free forex account, is an second optional forex account type wikifx that often selected after signing up with the broker. Which is use by Muslims traders, which is totally zero interest payment (Zero Riba).
  What is Interest in Islamic business (Riba)?
  According to Islamic law, or Shari'ah law, Muslims are prohibited from earning Interest (Riba) on loans.
  Riba also means excess, increase, or additional and from the shariah view it can be interpreted as an excess compensation or unjustified return in a lending, borrowing, or sale transaction.
   Here are 5 best forex brokers which offer Islamic accounts
  XTB
  FP MARKETS
  FXPRO
  HOTFOREX
  FXTM
↑ Go up